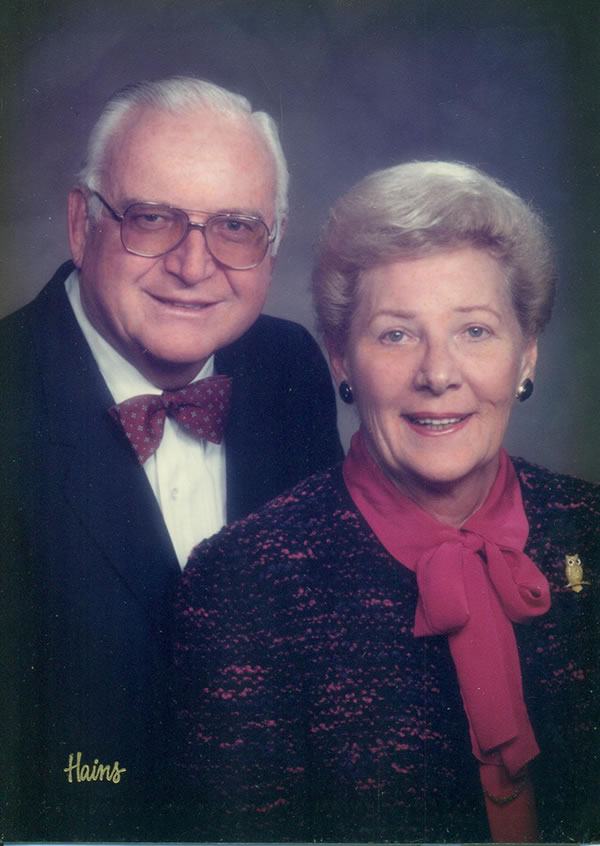 RICHARD K. & SHIRLEY S.
HEMINGWAY FOUNDATION
The Richard K. and Shirley S. Hemingway Foundation was created in 1987 by Richard and Shirley Hemingway to serve communities in Utah and Idaho where they did business. Their intent was to provide resources to charitable organizations that are committed to promoting values consistent with their principles. The goals of the foundation reflect their legacy as well as the current interests of their children and grandchildren.
Richard K. Hemingway began a career in banking in 1938 at Commercial Security Bank, alongside his father, Harold E. Hemingway. He became president of Commercial Security Bank in 1966, and chairman of Commercial Security Bank and Idaho Bank and Trust in 1975. Both banks grew exponentially under Richard's leadership. The banks were both sold to KeyBank.
Shirley Stranquist Hemingway was a graduate of the University of Utah and obtained a master's degree from Columbia University in dietetics. Shirley was the mother of five children and an active civic volunteer. Shirley loved the arts and was president of the Ogden Symphony Guild. She volunteered extensively in the community sharing her talents and time with organizations such as the American Cancer Society, Girl Scouts and the Junior League.
The family of Richard and Shirley are committed to honoring their parents and to building and supporting organizations that serve and enrich Utah and Idaho communities. Many organizations in Utah and Idaho benefit from the financial support, volunteer time and leadership the trustees and grants committee provide.
RECENTLY FUNDED ORGANIZATIONS

Volunteers of America Homeless Youth Program
Volunteers of America, Utah is the charity that always steps forward, working to reduce barriers, so Utah's most vulnerable can transform their lives.

The Children's Center provides comprehensive mental health care to enhance the emotional well-being of infants, toddlers, preschoolers and their families. 
Wood River Land Trust
Protecting and sustaining the treasured landscapes and life-giving waters of the Wood River Valley and inspiring love for this special placefor generations to come.
Pioneer Theatre
Pioneer Theatre Company offers a wide range of exceptional theatre that explores the breadth of the human experience–challenging the intellect, stirring emotions, igniting imaginations and encouraging conversation.